Every Song a Story
Every Story a Conversation
Stories of Western Heritage and Culture
In 1860, Texas Ranger Joseph P. Crider was returning from a long hard chase of the Comanche. He stopped at the Pedernales for a cool drink and there found a young Comanche girl. This time, though, he did not see an enemy... he saw something else entirely... he saw his mate. Turning history on its ear, the Ranger kidnapped the Native. In this 'fictionalized' true story, JP Crider married Polina and she became the Matriarch of the Crider family in the Texas Hill Country. This song, The Water, tells just one story in the saga.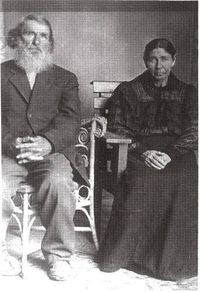 Shall We Gather is a "one-man musical"... about a family and the land they lived on for more than 150 years in the heart of Texas. Each character and event is discovered in an old trunk and brought to life through immersive prose and song.

Why the name Shall We Gather? For untold centuries man has gathered on this land and all for the same reasons... to eat, to give birth to young and to bury their dead. For those of us who came late in this cycle, there were many a "gatherings" as we brought our families, flocks and herds together. Also, the Pecan Bayou of the Texas Colorado river served as the waters for many an old-style baptisim - of course, "Shall We Gather" was the most sung song of the day... And finally, during the telling of Shall We Gather, there is a gathering of hearts and spirits about the stories - so much so that the audience is as much a part of the story as the story itself.
Listen to Excerpt "Breed and Claw"
"The Most Important Story you know is the Story you are Living... and you are free to make a Masterpiece of it!"
Through Story and Song, sixth-generation Texan Austin Ladd Roberts delivers a powerful message that educates and motivates the listener. Supported by multi-media sound effects and images, unique and entertaining character sketches are "found" then brought to life through narrative and music. The Goal? "To Listen With Your Heart to Find Your Own Story."

Through a generous grant from the Texas Heritage Music Foundation, Austin Ladd has brought this performance to thousands throughout the Texas Hill Country and South Texas. Through these programs, all were encouraged to "Listen With Their Hearts to Find Their Own Stories."