Stickin' Good Stuff in Your Ears!
Now calling Western New Mexico High Country 'home', we have been touring throughout the western US for 15+ years.  
With an acoustic-focused sound that features music ranging from Linda Ronstadt to Patsy Cline, Bonnie Raitt to Miranda Lambert and from Lyle Lovett to George Strait to James Taylor, we cover adult contemporary tunes - both old and new - and add original material when appropriate.  Performances are selected for the venue and the audience... and we always look to bond with those listening while respecting those who are 'just there to relax and talk.'  
Our critically acclaimed CD "Blowing Back to Me", plays on radio in more than fifteen countries and is available on iTunes, Amazon, and most other electronic outlets.
Ladd's voice has been described as 'James Taylor meets Gordon Lightfoot' while Patti adds her bluesy and melodic touch to standards for moving solos and tight harmonies. Not quite folk, not quite country - defined by fingerstyle acoustic guitar playing that rests nicely between James Taylor and Chet Atkins.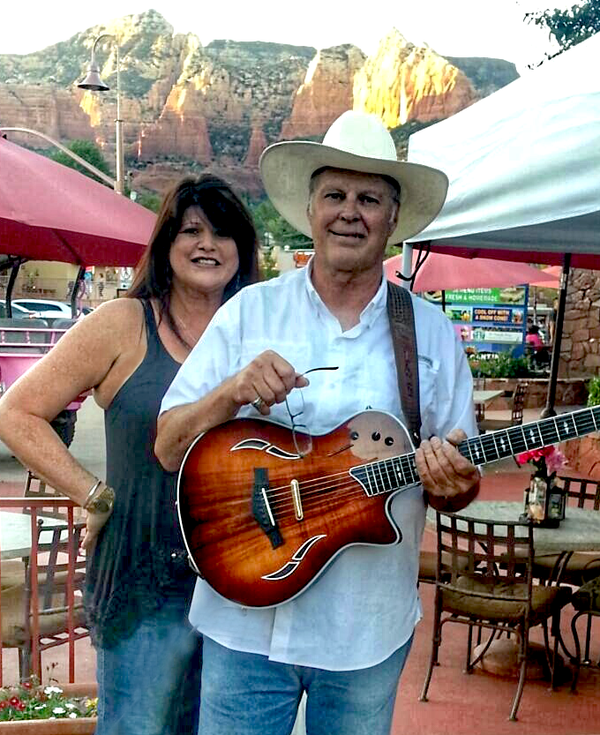 About the Music
"...with well-written lyrics, impressive finger-picking, vocals that bowl you over and an intense delivery of emotion... a force to be reckoned with and an act not to be missed" - 
Bob Leggett, Music Connection Magazine
" ...Patti has a beautiful voice with gears that range from soft purr to Joplin-like bursts.  Roberts has a Texas-folk style and is a fingerstyle guitar player to boot..." - 
Sam Kendrick, San Antonio's Action Magazine
About the Stories
The Texas Rangers Heritage Center, Fredericksburg, Texas and Austin Ladd partnered to bring History to Life through Stories and Songs of the rich heritage of Texas and the Texas Rangers. Listen to and view 
"The Water" video
- a True Tale about a Texas Ranger and his Comanche wife!
Hear Now! Festival Featured Selection
Austin Ladd's
Breed and Claw
 multimedia story selected for performance by Hear Now, the Premier Audio Fiction Arts Festival in Kansas City! Click below to listen.